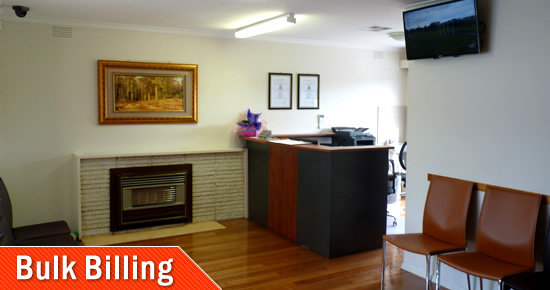 Located in the Glen Waverley shopping district, Glen Family Medical Centre provides high quality and accessible care to patients in a friendly environment.
Our doctors have had nearly 30 years of clinical experience, specialising in aged care, women and children's health. They are also specialised in skin cancer screening, diagnosis and treatment as well as chronic diseases/illnesses and preventative health. We also have pathology service on site.
We are a bulk billing clinic for all ages and welcome any walk-ins or appointments.